"They built our dream home
without any fuss."

TS (Blakehurst)

- - - - - - - - - - - - - - - - - - - - - - - -

"Undertaking a large renovation is
a significant financial decision and
can be very stressful.

We found the guys at Lymtower
to be professional, reliable, and
proud of their workmanship"

MK (Sans Souci)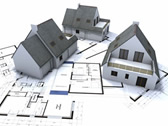 - New Homes





- Renovations/Additions




- Commercial/Industrial




- Maintenance
Lymtower has been building and managing prestige construction projects throughout the Sydney region since 1988.
From it's inception, it's owner Lorenzo Ciaglia has been dedicated to maintaining a level of consistent, quality building standards that have been appreciated by many of Sydney's leading architectural firms.
Since then his two sons, Joe and Robert, have joined the team, maintaining a family culture and transforming the company to a highly organised & skilled team with knowledge in areas of Project Management and Engineering.
It's our reputation for quality outcomes that has given Lymtower the edge over it's competitors and continues to give both architects and their clients peace of mind.